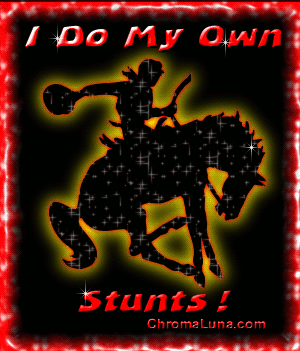 I can't believe there was this graphic that describes Steve and I exactly! Steve can't even work in the yard or working on the car, without bleeding somewhere. It's tough-guy with Steve. He worked so hard on the yard today and did so much tractor work. He keeps saying this is the time to get the noxious weeds. The bruises and scabs will be showing up.
I think my wobbles are a result of poor decisions in doing stuff myself. It's a control-thing with me. I don't listen to the little-bitty of common sense I may have in the far reaches of my brain. The only thing that makes me pull myself off the ground is that the dogs lick my face. The dogs are making all of us feel better because we get up!?! The dogs say to themselves, "Yes, I licked her face and she's on her feet!"
Kiely may take Sonny, our Curly stallion, out tomorrow and I'm going to takes movies! She's such an excellent trainer and constantly surprises me with her "guts." Sonny's a baby and mellow with her, but ironically...full of energy and spunk. Kiely was raised with him and really enjoys the training progress with him. He's submissive and acts like a puppy around her. What really surprised me is that she announced that Sonny IS GAITED. Yes, Kiely I chose a gaited stallion when I bred Banner. Sonny's dam is gaited, also. I forgot to tell her or actually anyone, because...did they care, really? Now, it's a big-deal. I love it!
Actually, Kiely's latest brave move was taking care of a horse's sheath when it was infected, as well as giving an antibiotic injection. The horse was a stallion and she did it...not hesitating,
without knowing the horse
, or what the horse's reaction would be. She's a care-giver and yes, she does her own stunts, too. Brave cowgirl. Try giving Banner, our Curly mare, an injection of any kind and she'll kick you even with her front feet. Yee---aaahhh! The vet
LOVES
Banner! NOT!
Curly Horses, Horse Sense, Stunts, Training Horses