I follow a website/blog named
"Skip To My Lou"
this site has some of the cutest things to make. I started getting email updates when I saw the "Duct-Tape Flip-flops" I have no clue if I'll ever make them, but I love the idea of making the cutest things without spending really any money. Here's the cute flip flops:
So Really Cute
These were shoes that were featured on her site and I can't even say they're my favorite, but I think making gifts, even ones like this...are super fun.
This Cute Drawing Is Her Link To Her Site

Here's another site and it's fun, too!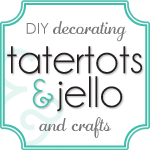 What I was thinking since Steve and I can't really be imaginative lately of a Family Home Evening Activity to do together, I thought I could get him to help me with working with metal. I pinned (Pinterest) a bird-house that I wanted for my yard. Actually, it was the very first thing I pinned. THE FIRST ONE! I told my Steve I wanted his oil can that was in the dirt by his workshop. And he went for it. Hurray! The bird house idea was an oil can. TA-DA! I didn't have any old ceiling tile that was featured on the Pinterest site and I would've loved that. An even better idea came to mind because I do have hundreds, literally, of old license plates that I've inherited.
The License Plates To Match Our Trip To Arkansas To Visit My Family
I picked-out three states that Steve and I visited this summer and we proceeded with the project. The tools he brought-out were funny screws with a drill end on them. "Self-driving screws." I'm learning. Then, I had chain and a break-away hook to connect the old chain to use to mount the bird house in the tree. We picked my kitchen window as the place for me to watch for nesting birds. I even put nesting material in the oil can. My Steve didn't particularly like that, but made it look so "Spring-like." I love it with my New Mexico, Kansas, and Arizona. Here's the finished picture:
It took such a short amount of time. It took longer to chase the dog to retrieve the box of nails that she had stolen out of Steve's tool box. Playtime with nails is not a great game when Steve will be mowing the grass this week. It was less than 15 minutes to put together and about the same to find a spot to hang it. Done! And I love it. Here's the old oil can and Steve had to pinch the handle so that the roof of the license plates would be straight.
One was set just a bit forward for a bit of an awning-look. All that was needed was to screw the plates on and then attach wire and chain. I took a bit of acrylic paint to make the screw/bolts look rusty.
It isn't As Low As It Seems "Great Owl Poop In My Picture"
Out of My Upstairs Kitchen Window! I Can Watch It
I would love for the Ring-Neck Doves to find our "Oil Can Bird House" and make a nest. All of the doves gather around my yard. I'm secret feeding dozens of beautiful doves and their wings flutter with sound like the doves when we go to the Temple. I suppose they're Mourning Doves because they make beautiful music with every sunrise.
I'm so glad we did this. I learned how to use a new kind of screw, an electric drill, and make something that has a wonderful memories attached to it. I love baby birds.